Current - 20120 MBA Officers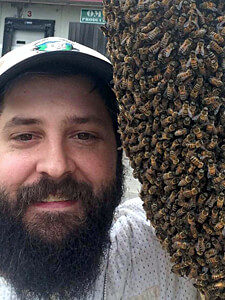 President - Ryan Giesecke
---
Ryan keeps bees in urban and rural apiaries in Dallas, Somervell, Kaufman, Rockwall, and Llano counties. He owns and operates "Honey Bee Relocation Services" in Dallas, specializing in live honey bee and bumble bee relocation. In addition to his role at MBA, Ryan is on the board of Trinity Valley Beekeepers Association, has reached Master level in the Texas Master Beekeeper Program, and completed Texas Master Naturalist training classes in 2018. He is a frequent presenter at beekeeping events around the state, and a persistent educator on bees and beekeeping in the DFW area.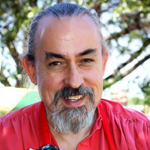 Vice President - Richard Threlkeld
---
Richard Threlkeld has been a beekeeper for 5 years and an officer in Metrobeekeepers for 4 years, He is a Texas Master Beekeeper - Advanced with an average of 8 hives. He earns his living as a software developer, is a retired CPA, is a retired EMT, does some catering and teaches cooking, and is active in the Society for Creative Anachronism which recreates the middle ages.
Education includes a BA in Computer Sciences (UT Austin) and a Master of Professional Accounting (UT Arlington). He is a member of the Texas Beekeepers Association and the American Federation of Beekeepers.
Like most MBA officers, he gives talks on bees and beekeeping, mentors new beekeepers, captures swarms, and relocates wild hives. Membership - Russ Killingsworth
---
Russ became a beekeeper's henchman by hanging around with Gretchen during her 7 years of beekeeping.  He has helped set up hives; capture swarms; requeen hives; deal with pests, aggressive hives, & annoyed neighbors; relocate hives; harvest honey, wax, & propolis; mourn losses; keep track of everything; go to club meetings & conferences; & take lots of pictures.  All of that, along with being stung a few dozen times while working with bees, makes him an honorary beekeeper, though he still tells people he's a beekeeper's henchman.  He's been a member of MBA since 2012. Treasury - Gretchen Killingsworth
---
Gretchen loves bees and beekeeping.  Since 2012, she has had 1 to 3 beehives in her urban backyard &/or a couple of hives in a rural area.  She has had mostly Langstroth hives, but also a few Top Bar hives.  She regularly captures swarms, and has helped friends deal with bees in trees, on patios, & even inside apartments.  She is a mentor for the MBA scholarship student program, has taught a beekeeping class at Tarrant County College to Seniors (age 55+) for a few years, and has taught elementary school students about beekeeping.  She has been a member of MBA since 2012.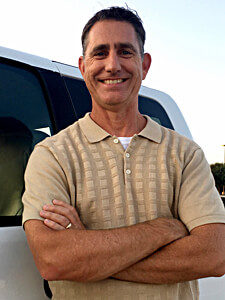 Web Master/Social Media - Robert F. Morrow
---
Robert was introduced to bee keeping after his daughter, Amelia, won the MBA Hill/Stokes Memorial Youth Scholarship in 2017. That same year, he was awarded the Rookie Beekeeper of the Year. Together they maintain two hives at their home along with two Bee Apiaries (Southlake and Azle). Youth Coordinator - Katrina Semones
---
Larry is a long time Arlington resident with his wife Pat who are blessed with two children and two grandchildren.  Larry is a former Safety Engineer Consultant in the construction field and also spent time as an educator at both the Junior High and High School levels.  Larry became interested in becoming a beekeeper for sometime and recently acquired hives of his own which are located in both Arlington and Mingus Texas.